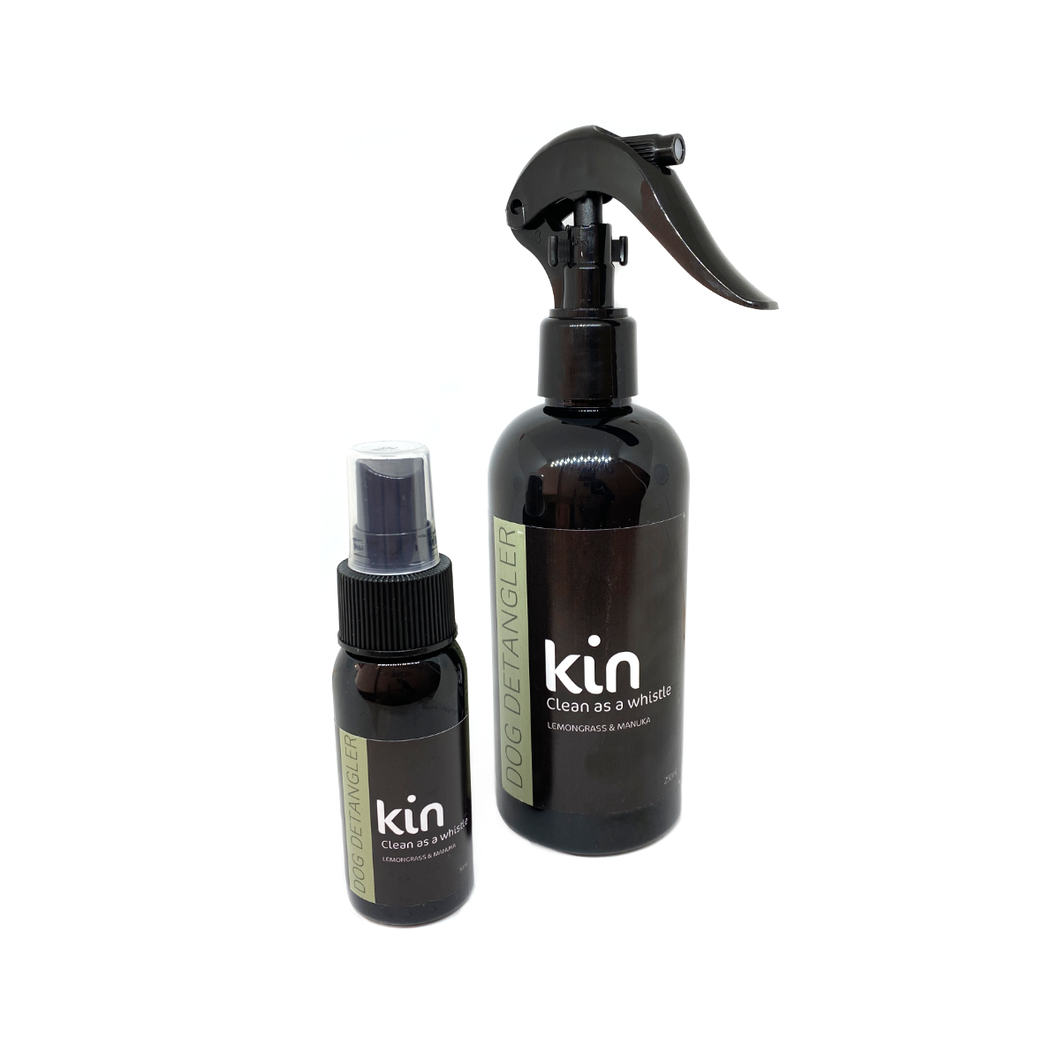 Kin Dog Detangler & Leave-In Conditioner | Clean As A Whistle
Introducing the NEW Kin detanglers/leave in conditioners! A natural blend of New Zealand natives; Haraheke, Manuka and Kanuka oils to nourish your dog's coat and soothe irritated skin. Argan oil and Aloe Vera help soften hair and restore shine. Lemongrass has also been added to naturally repel fleas and ticks as well as provide a beautiful fragrance.
Spray Kin detangler - a natural leave in conditioner on your dog's coat when wet (around 20cm away from your dog) and brush through. Use in combination with Kin Clean As A Whistle Shampoo and Conditioner. 
Kin is proudly free from silicone, sulphates, formaldehyde, parabens, artificial dyes/colour, artificial fragrances, MCI/MI, polyethylene glycols and mineral oils.
Made in New Zealand.
We love seeing your purchases! Tag and follow us on Instagram and Facebook @smackbangstore and use the hashtag #smackbangstore