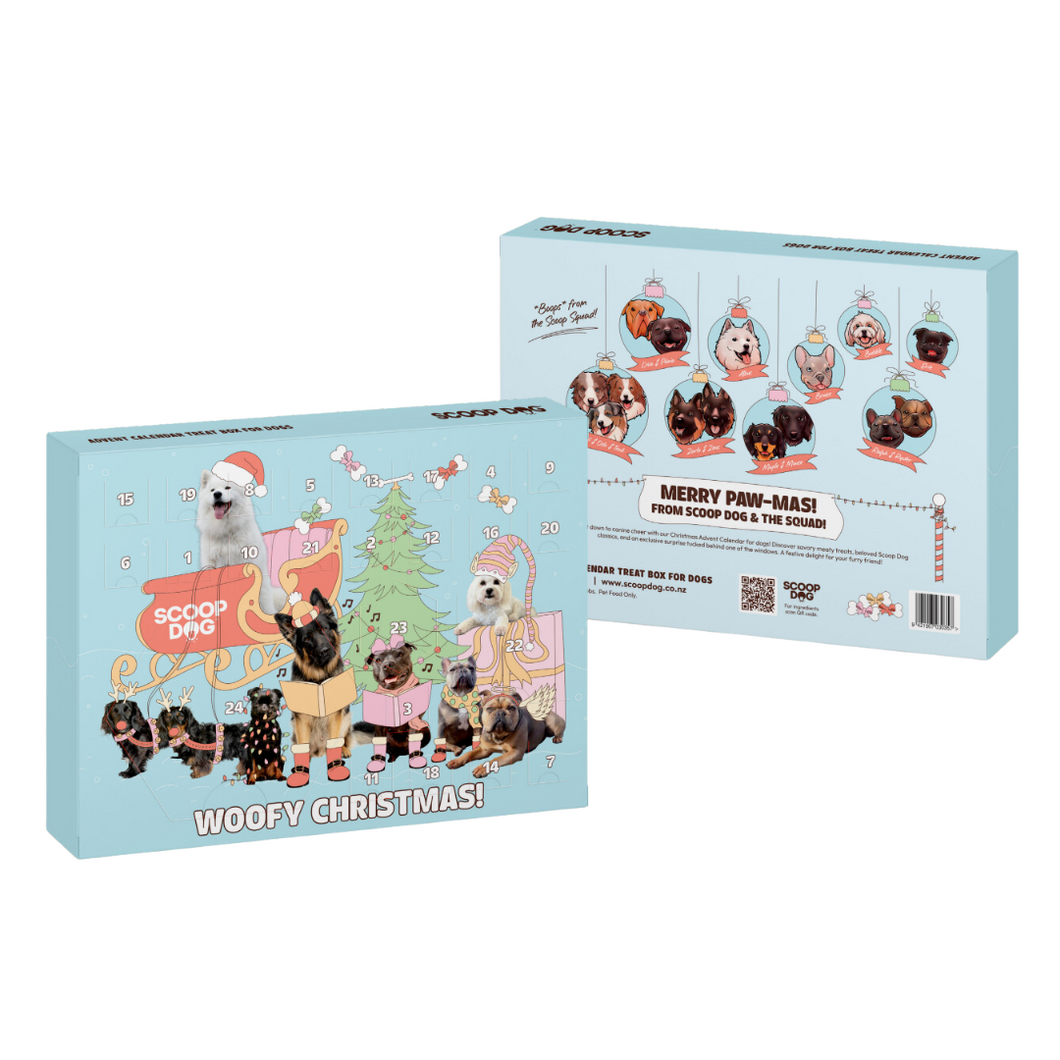 Scoop Dog | Woofy Christmas Advent Calendar LIMITED
Regular price $40.90 Sale
SOLD OUT. See remaining stockists here.

Count down to canine cheer with our Christmas Advent Calendar for dogs!
Discover savoury meat treats, a Mutt Butter favourite, beloved Scoop Dog classics, and an exclusive surprise. So much fun tucked behind each one of the windows. Twenty-four festive delights for your furry friend!
Includes:
Mutt Butter Cookies

Lamb Lung

Scoop Dog Splats Strawberry/Choccy/Yoghurt/Apricot 
Venison Lung
Green Lipped Mussel
Venison & Cheese Meaty Bites
Lamb & Cheese Meaty Bites
Beef & Cheese Meaty Bites
Venison Liver
Lamb Liver
Beef Liver
Scoop Dog Mystery Treat (goat milk, egg white, cinnamon, vanilla)
Scoop Dog Mystery Treat (goat milk, honey, gelatin, natural flavouring, strawberries, kiwifruit, salt) 
Be careful when unpacking your calendar! Don't push on the front until you're ready to start opening doors. Avoid using a knife to open the carton.
We love seeing your purchases! Tag and follow us on Instagram and Facebook @smackbangstore and use the hashtag #smackbangstore