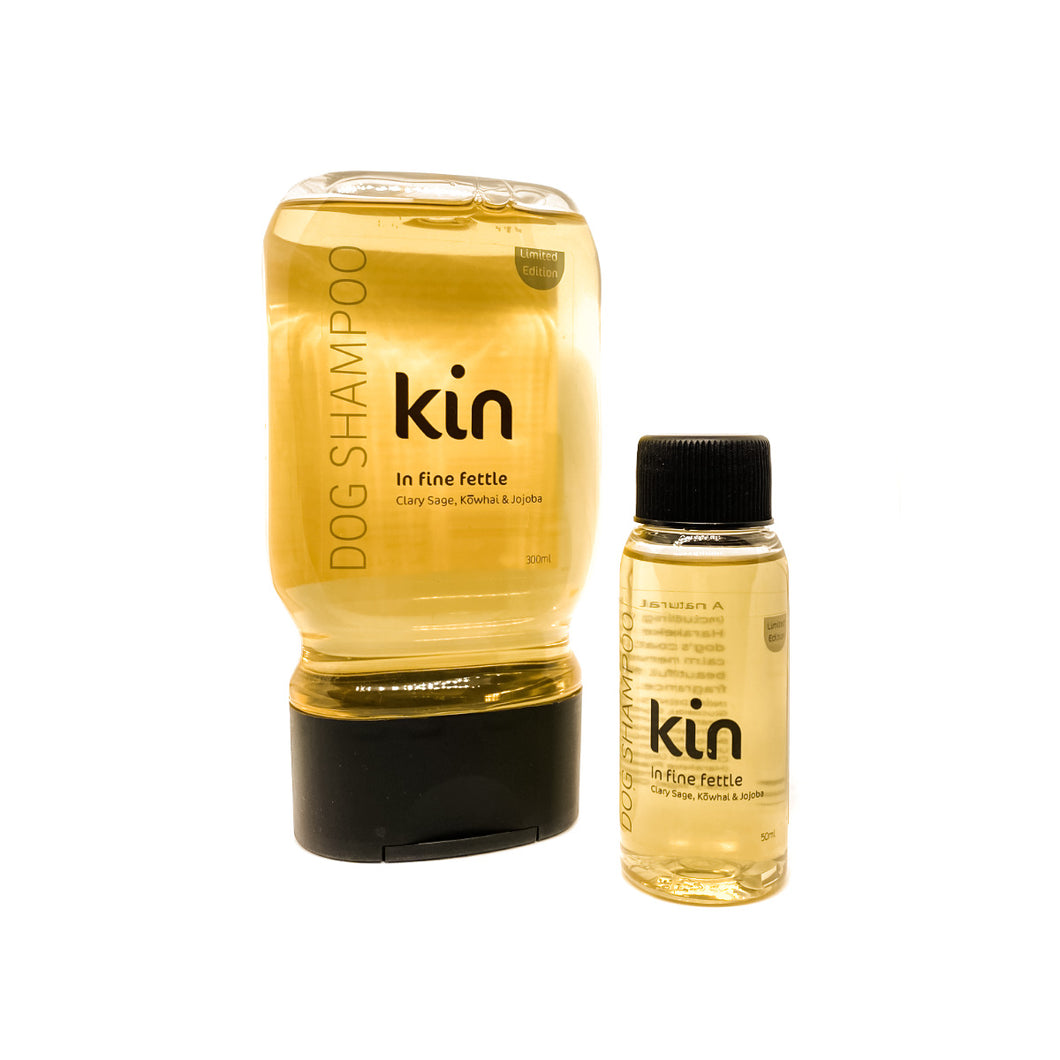 Kin Dog Shampoo | In Fine Fettle LIMITED EDITION
Regular price $34.90 Sale
In Fine Fettle is Kin's first limited edition shampoo; deliciously scented with clary sage and a hint of jasmine, it's a soft, feminine fragrance.  As with all of our products it is a gentle dog shampoo made from a natural blend of ingredients including New Zealand natives: Kowhai and Harakeke oil as well as Jojoba oil to nourish and strengthen your dog's coat. 
Through using a combination of New Zealand natives and other essential oils, Kin has been designed as a gentle, effective shampoo leaving your dog smelling beautiful with a clean, gorgeously soft coat. The 300ml easy squeeze bottle makes bath time a breeze. 
Kin is proud to be free from sulphates, parabens, artificial dyes or colours, artificial fragrances, polyethylene glycols and mineral oils.  
Made in New Zealand.
Directions:
Pour a little in your hands and massage into your dog's fur. Lather and rinse thoroughly
Use within 12 months of opening
Keep out of direct sunlight
We love seeing your purchases! Tag and follow us on Instagram and Facebook @smackbangstore and use the hashtag #smackbangstore