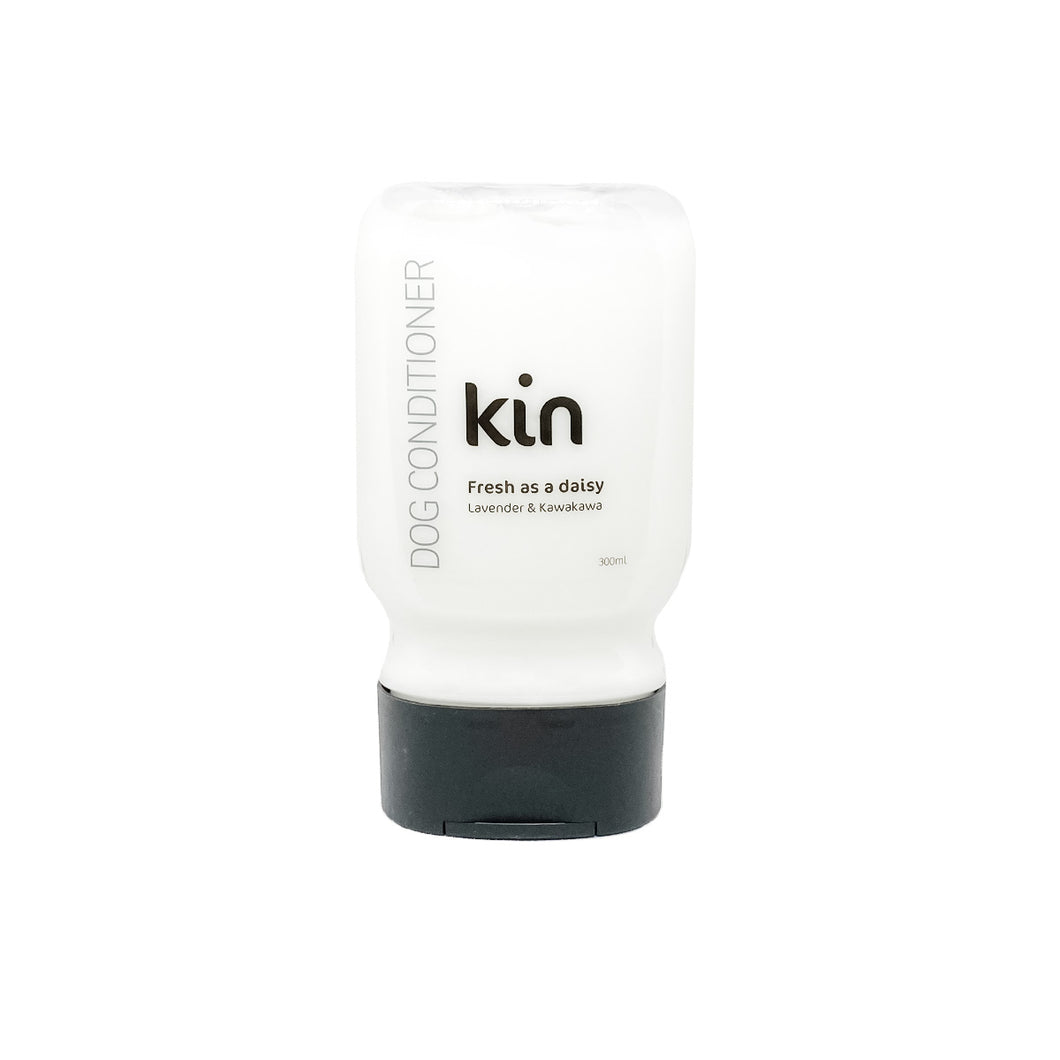 Kin Dog Conditioner | Fresh As A Daisy
Regular price $34.90 Sale
Proudly made right here in Aotearoa. Fresh As A Daisy Conditioner is a natural blend of ingredients including New Zealand natives; Harakeke and Kawakawa to nourish your dog's coat and soothe skin. Argan oil and aloe vera help to soften hair and restore shine. Lavender oil soothes irritated skin, helps calm nervous dogs and smells naturally gorgeous.  
Massage into your dog's fur after shampooing with Fresh As A Daisy Shampoo. After rinsing thoroughly your dog will be left naturally shiny and soft. 
Kin is proudly free from sulphates, parabens, artificial dyes and colours, artificial fragrances, polyethylene glycols and mineral oils.
We love seeing your purchases! Tag and follow us on Instagram and Facebook @smackbangstore and use the hashtag #smackbangstore