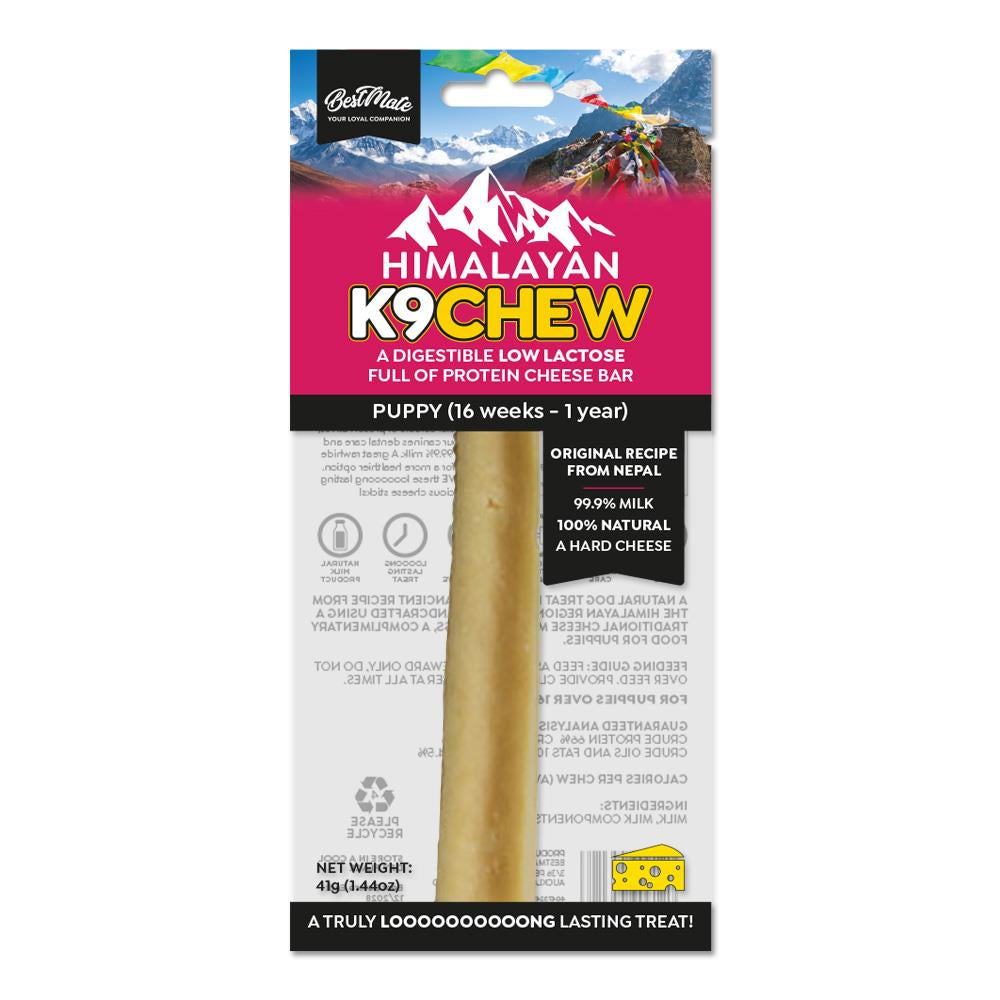 Himalayan K9Chew | Puppy
Regular price $17.50 Sale
The BestM8 Himalayan K9 Chew is a natural dog treat based on an original ancient recipe from the Himalayan region of Nepal. Handcrafted using a traditional cheese making process, this hard cheese chew is a true dogs delight. A healthy snack with an irresistible taste.
1x stick, approx. 41g
For puppies 16 weeks-1 year old
Gluten free, corn free, soy free, grain free
Great for dental care
Long lasting chew
High in protein and calcium
Natural rawhide alternative
Natural milk product
No preservatives or binding agents
Ingredients: Milk, Milk Components, Sea Salt
Feed as a treat or reward only. Provide clean fresh water at all times. For dogs over 16 weeks old.
We love seeing your purchases! Tag and follow us on Instagram and Facebook @smackbangstore and use the hashtag #smackbangstore