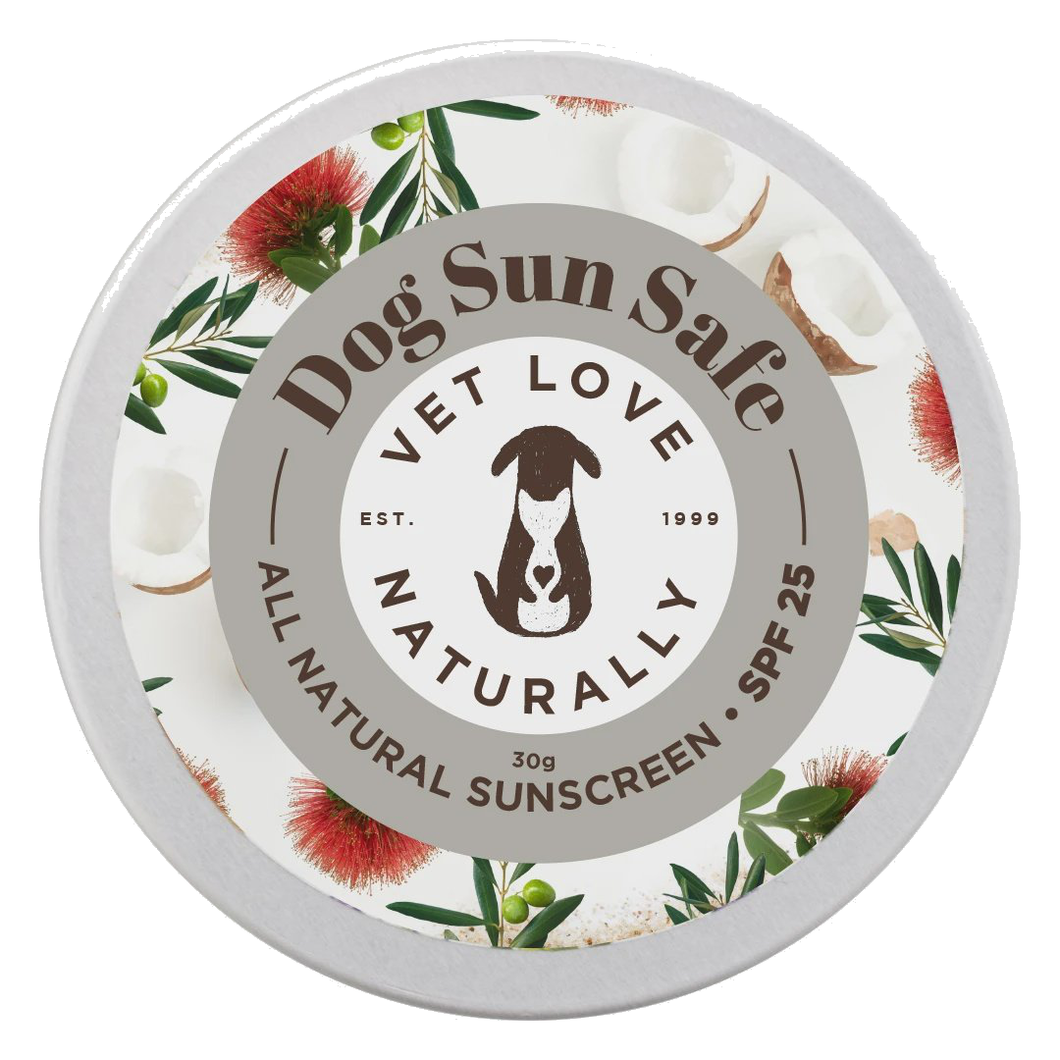 Dog Sun Safe | Sunscreen Balm
Regular price $32.90 Sale
Dog Sun Safe is a sunscreen for dogs in a perfect portable 30g tin! Made with natural ingredients, it's safe for lickers and will keep your pup protected all summer long. Developed and tested by a holistic veterinarian, Pet Sun Safe is an essential item for your pet first aid kit, travel bag or beach pack.  
Pet Sun Safe is ideal for pink nose and black nose dogs, but isn't suitable for cats.
Proven Natural Ingredients:
Zinc Oxide: Active sunscreen ingredient
Lavender Oil: Anti-bacterial for wound care
Olive Oil & Almond Oil: Natural, lick-safe carrier oil
Coconut Oil: Naturally anti-bacterial, anti-fungal and moisturising
Shea Butter Smooths, softens and hydrates the skin
Beeswax: Helps heal chapped skin
For topical use only. Apply by massaging a thin layer of balm into the skin of your dog in areas exposed to sun 20 minutes before sun exposure. Reapply often and stay in the shade where possible. Reapply after being in the water. Equivalent to SPF 25. 
New Zealand made 
100% Natural
100% Safe
Cruelty-Free 
Non-GMO
Non-Toxic 
30g
We love seeing your products! Tag and follow us on Instagram and Facebook @smackbangstore and use the hashtag #smackbangstore