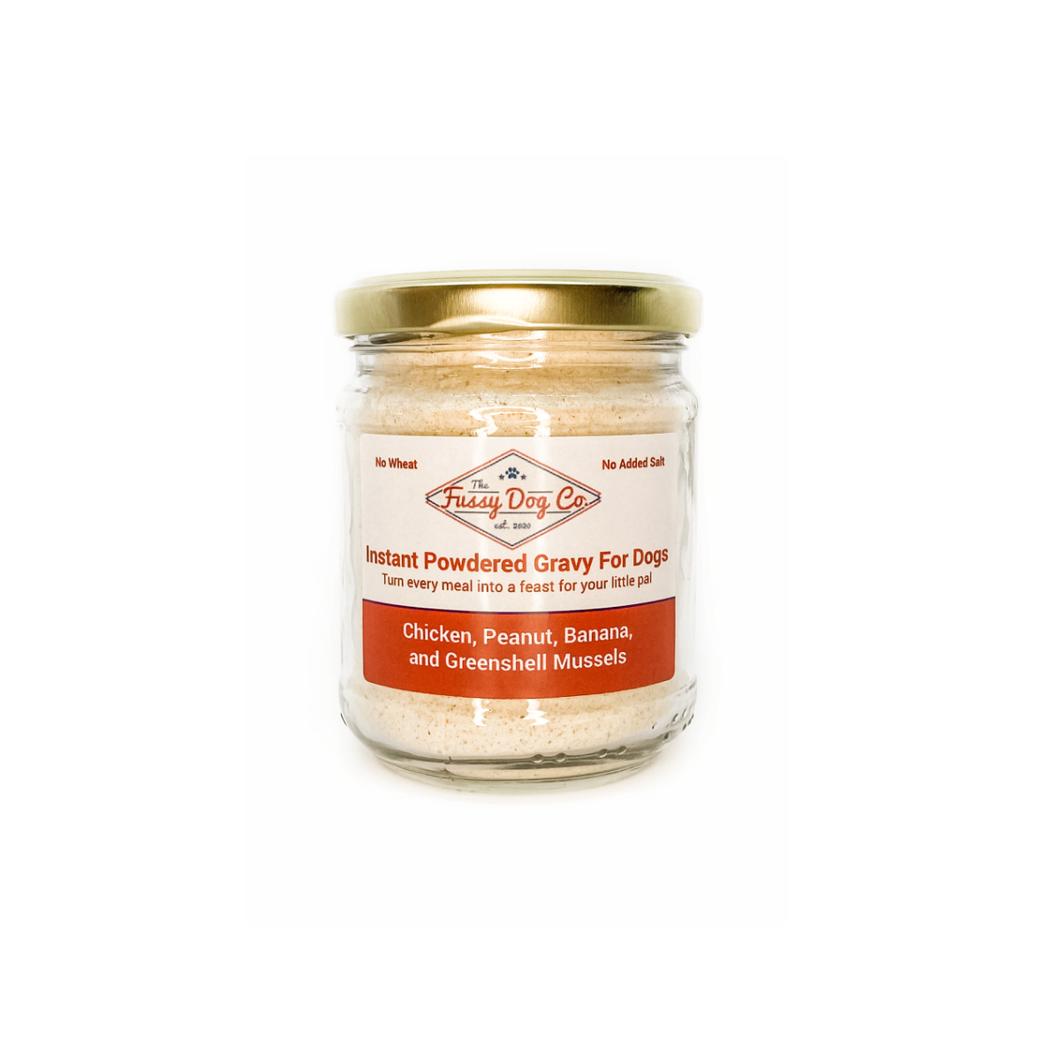 The Fussy Dog Co Dog Gravy | Chicken, Peanut, Banana, Mussels
Regular price $16.90 Sale
This delicious and nutritious powdered gravy will have your fussy dog licking the bowl after every meal. Made from high quality local ingredients. Also great for cats!
Serving suggestions:
Mix one teaspoon a small amount of boiling water (less water for more flavour or a thicker consistency), stir rigorously, then pour over your dog's meal once it has cooled down
Pour hot over biscuits to make a soggy meal (cool before serving), or pour cooled gravy over hard biscuits for a crunchy texture
Pour into ice cube trays or treat toy (like the Westpaw Toppl or LickiMat Slomo) and freeze for a cooling summer snack
Fussy Dog Gravy uses only human grade ingredients for their small-batch instant powdered gravy. Baked skinless chicken breast, NZ greenshell mussels from the Marlborough Sounds, oven roasted peanuts, natural whole carrots and banana chips are our key ingredients. New Zealand milk powder adds a source of calcium and a small amount of corn flour is used to help our gravy thicken up. That's it. No added salt. No wheat. No "meal." No "byproducts."
100g
Ingredients: Chicken, Carrots, Corn Flour, Milk Powder, Peanuts, Banana Chips, NZ Greenshell Mussels
Wheat free, no added salt, artificial flavours, colours, or preservatives
NZ made
100% natural
We love seeing your purchases! Tag and follow us on Instagram and Facebook @smackbangstore and use the hashtag #smackbangstore