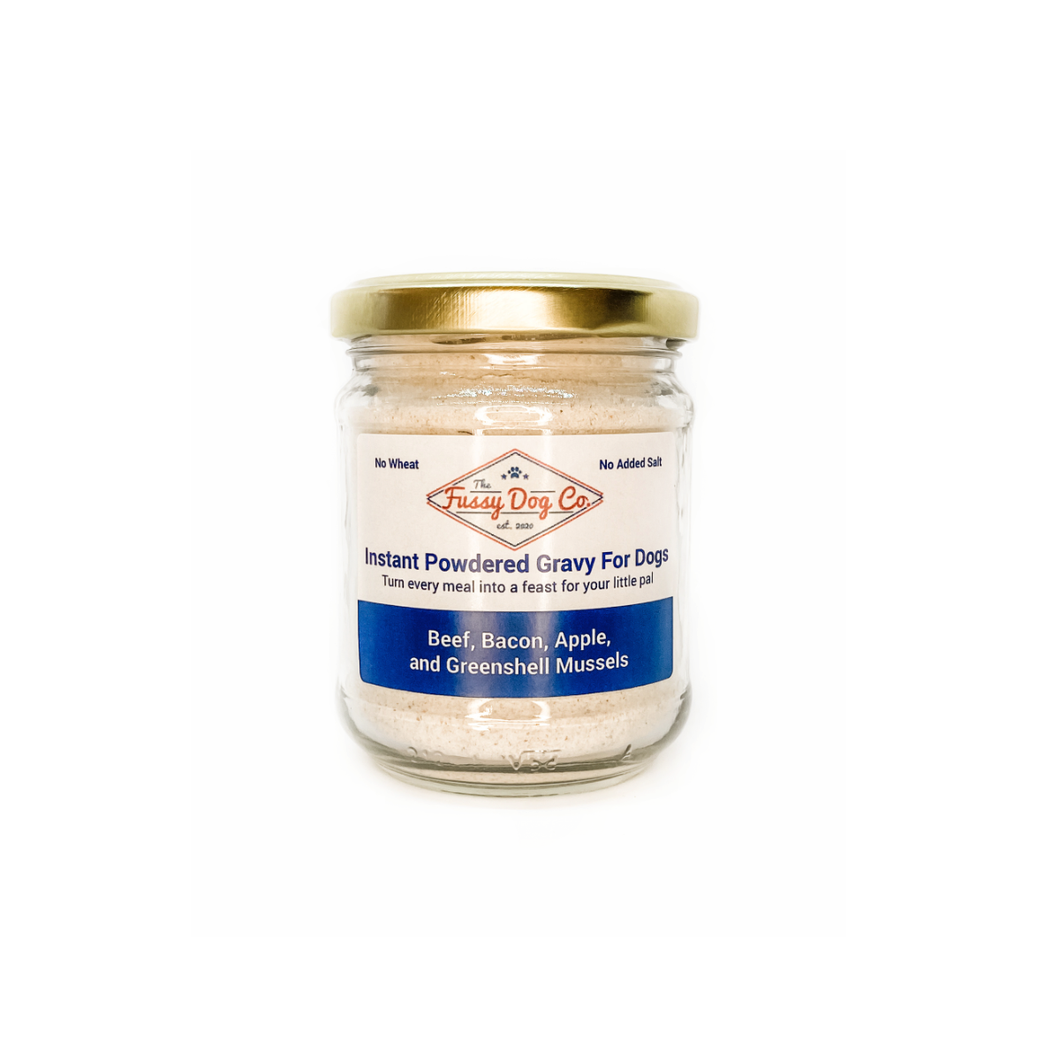 The Fussy Dog Co Dog Gravy | Beef, Bacon, Apples, Mussels
Regular price $16.90 Sale
This delicious and nutritious powdered gravy will have your fussy dog licking the bowl after every meal. Made from high quality local ingredients. Also great for cats!
Serving suggestions:
Mix one teaspoon a small amount of boiling water (less water for more flavour or a thicker consistency), stir rigorously, then pour over your dog's meal once it has cooled down
Pour hot over biscuits to make a soggy meal (cool before serving), or pour cooled gravy over hard biscuits for a crunchy texture
Pour into ice cube trays or treat toy (like the Westpaw Toppl or LickiMat Slomo) and freeze for a cooling summer snack
Fussy Dog Gravy uses only human grade ingredients for their small-batch instant powdered gravy. New Zealand grass-fed beef (cooked then air-dried), NZ greenshell mussels from the Marlborough Sounds, Hawkes Bay apples (cores removed), natural whole carrots, and human-grade bacon are our key ingredients. New Zealand milk powder adds a source of calcium and a small amount of corn flour is used to help our gravy thicken up. That's it. No added salt. No wheat. No "meal." No "byproducts."
100g
Ingredients: Beef, Bacon, NZ Greenshell Mussels, Apples, Carrots, Milk Powder, Corn Flour
Wheat free, no added salt, artificial flavours, colours, or preservatives
NZ made
100% natural
We love seeing your purchases! Tag and follow us on Instagram and Facebook @smackbangstore and use the hashtag #smackbangstore