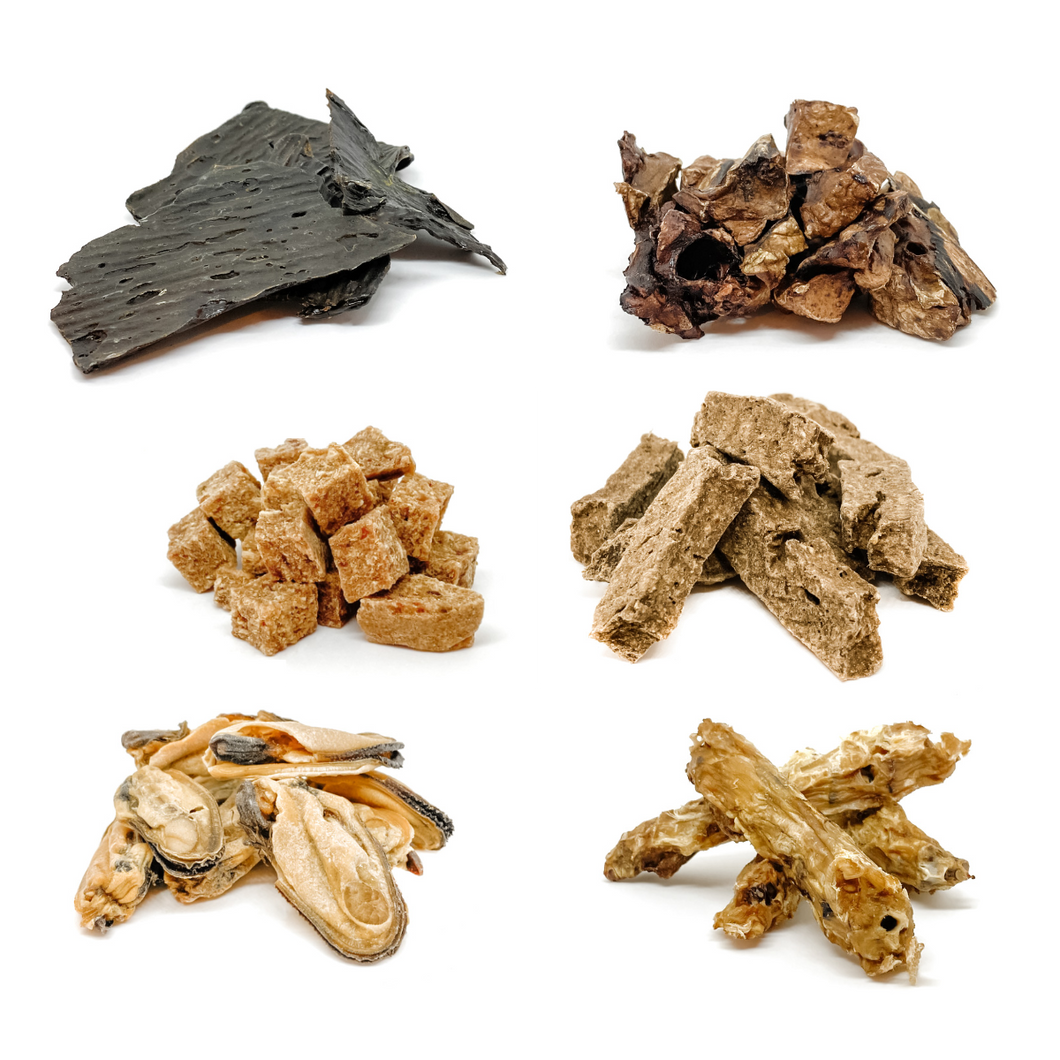 Deli Snack Pack
Regular price $19.00 Sale
A sample-sized mix of our lamb lung bites, chicken necks, beef liver, green lipped mussels and beef & chicken bites. Perfect for training.
Loose treats, paper packaging
Approx. 20g Lamb Lung Bites, 40g Chicken Necks, 50g Beef Liver, 50g Green Lipped Mussels, 50g Lamb & Cheese Bites, and 100g Beef & Chicken Bites. Individual sizes may vary. Substitutions may be made if out of stock
100% natural, NZ air dried meat with no additives, preservatives, artificial colours or flavours
Store in an airtight container
Feed as a snack or as a training treat as part of a balanced diet
Always supervise your pet while feeding treats
Check out our full Doggy Deli here.
We love seeing your purchases! Tag and follow us on Instagram and Facebook @smackbangstore and use the hashtag #smackbangstore