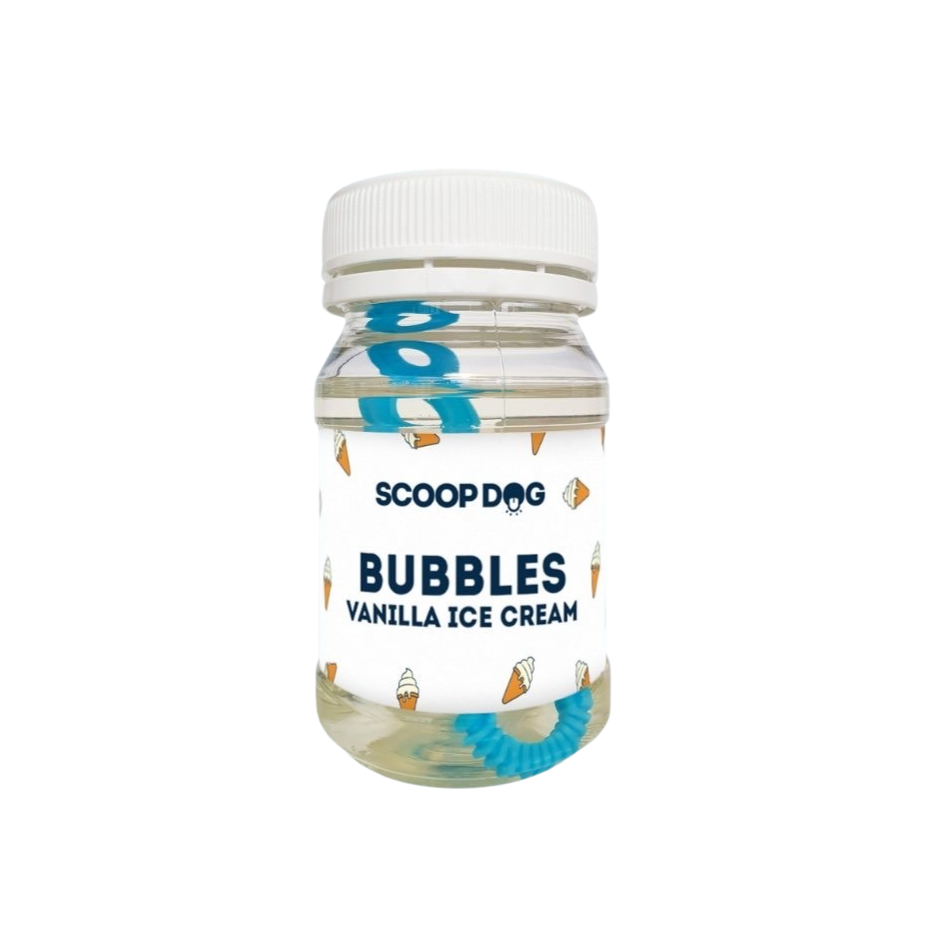 Scoop Dog Bubbles | Vanilla Ice Cream
Unleash your pup's inner child with our new Vanilla Ice Cream Scented Bubble Formula. Unlike traditional bubbles that contain harsh chemicals, our custom designed formula is made up of plant-based, non-toxic and biodegradable ingredients. Not to mention it smells divine! 
Just remember to give the liquid some time to settle before letting your pooch embark on their wild bubble chase. Now let those happy snappers loose – 'cause there ain't no party like a bubble party!
We love seeing your purchases! Tag and follow us on Instagram and Facebook @smackbangstore and use the hashtag #smackbangstore