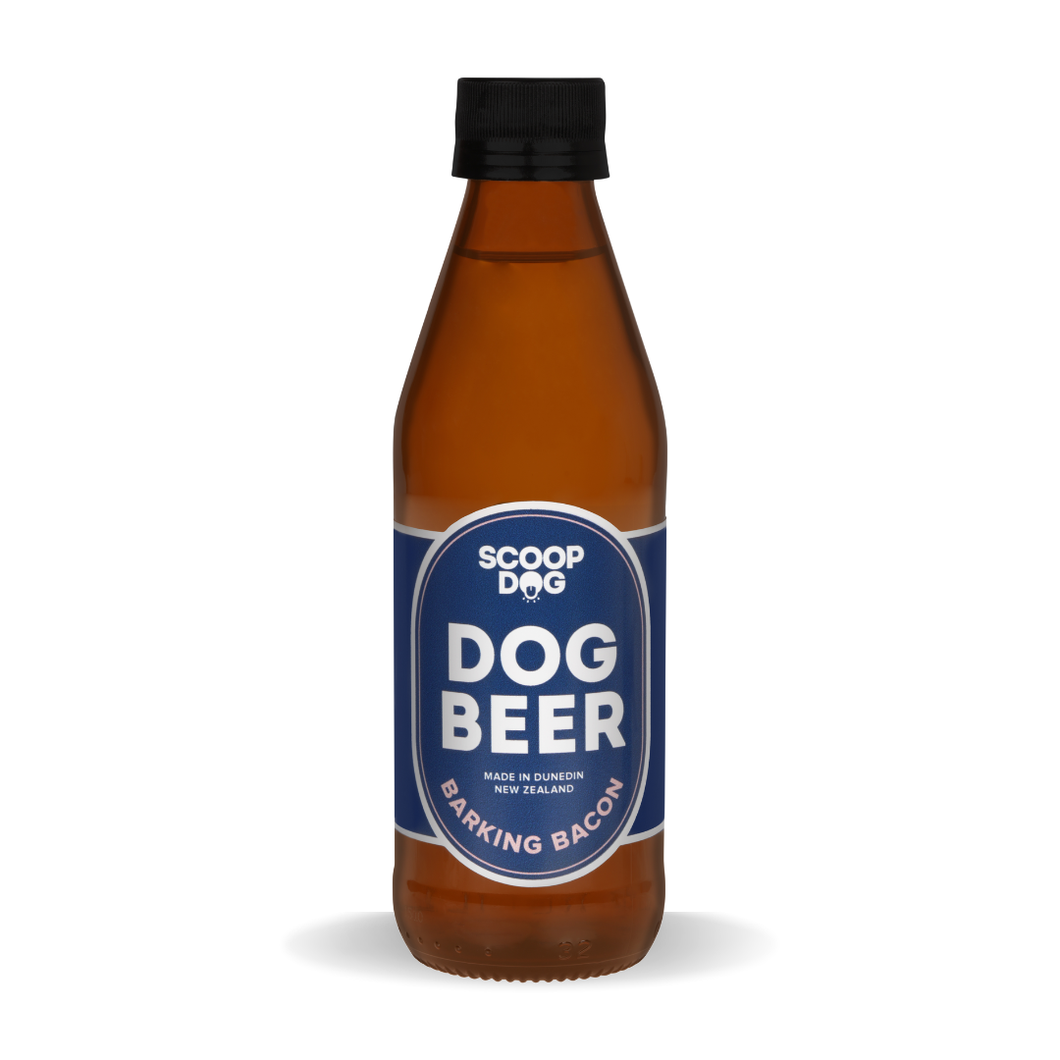 Scoop Dog | Barking Bacon Beer
Tired after a long day of barking and zoomies? Put those paws up and relax with a Scoop Dog Barking Bacon Beer!
This alcohol-free beer is specially formulated to impress the most discerning of tastebuds. Slurp in style with a tasty mix of vitamins, minerals, and antioxidants. 
The best part? Barking Bacon Beer is made with top-tier healthy ingredients, so your dog can enjoy this refreshing herbal beverage with zero guilt.   
IMPORTANT: This product has a very short shelf life. If you would like your beer for a date further than a couple of weeks in the future, please hold off ordering until closer to the required date
Size: 250ml
Ingredients: Malted Barley, Natural Bacon Extract, Rooibos, Dandelion, Burdock, Chamomile, Kawakawa, Manuka, Citric Acid. 
Nutritional: Crude Ash <0.1%, Crude Fat & Oils 0.02%, Crude Protein 0.2%, Total Solids 2.29%.
We love seeing your purchases! Tag and follow us on Instagram and Facebook @smackbangstore and use the hashtag #smackbangstore