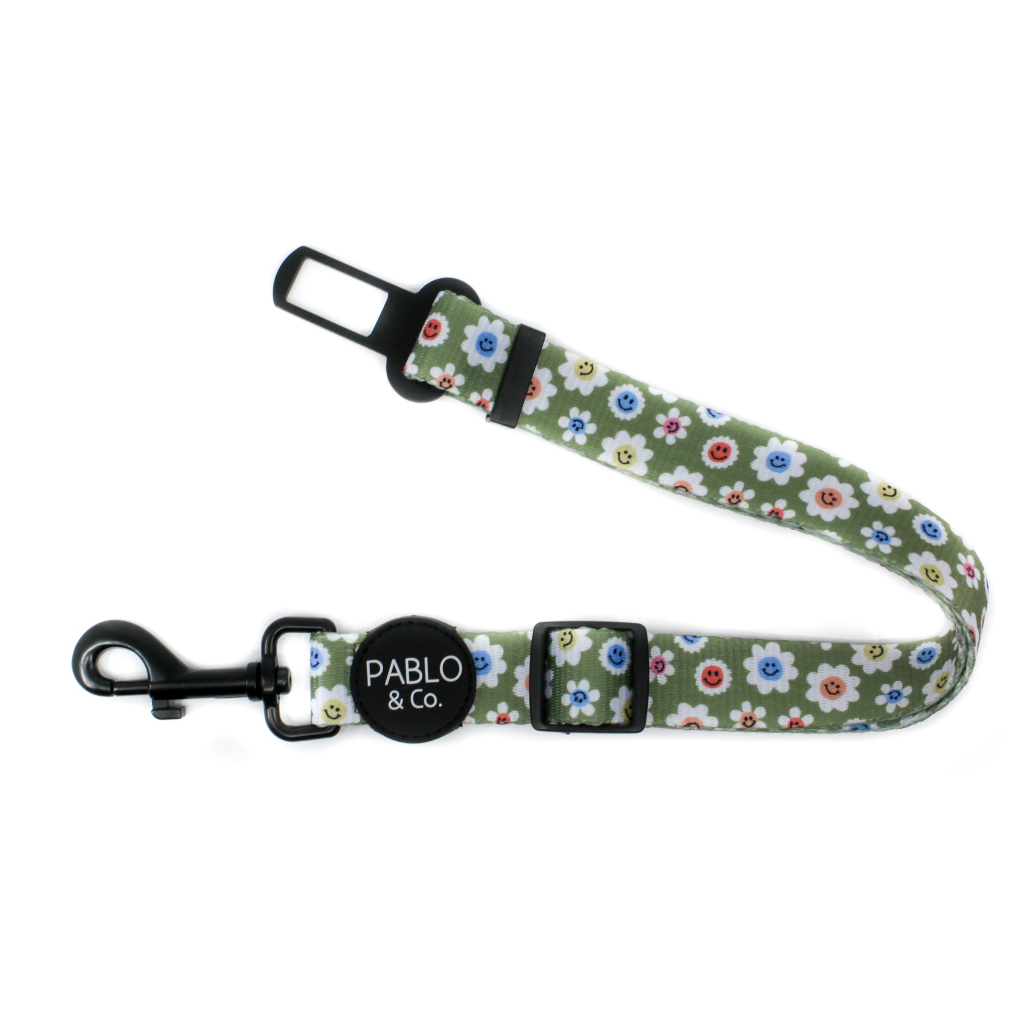 Pablo & Co Adjustable Car Restraint | Smiley Flowers
Regular price $31.90 Sale
Buckle up!
Are you sick of your dog trying to jump into the front seat? Well we have a solution with Pablo & Co's new adjustable car seat belts! Simply attach the clip to your dog's harness and 'click' the buckle into the seat belt socket to restrain your dog. Our car restraints are adjustable in length so they can be used for both small and big dogs. 
Fully adjustable for different sized pups allows them to sit or lie down comfortably
Adjustable from 36cm to 63cm
Universal buckle
Prevents driver distraction & secures your dog
Note: This restraint must be attached to the D-ring of your dog's harness, not their collar. This product is designed to prevent driver distraction and restrain your dog to one position within your vehicle. In the event of a car accident it may not prevent injury to passengers or your dog. Inspect the restraint regularly for wear or abrasion and do not use if damaged.
We love seeing your purchases! Tag and follow us on Instagram and Facebook @smackbangstore and use the hashtag #smackbangstore