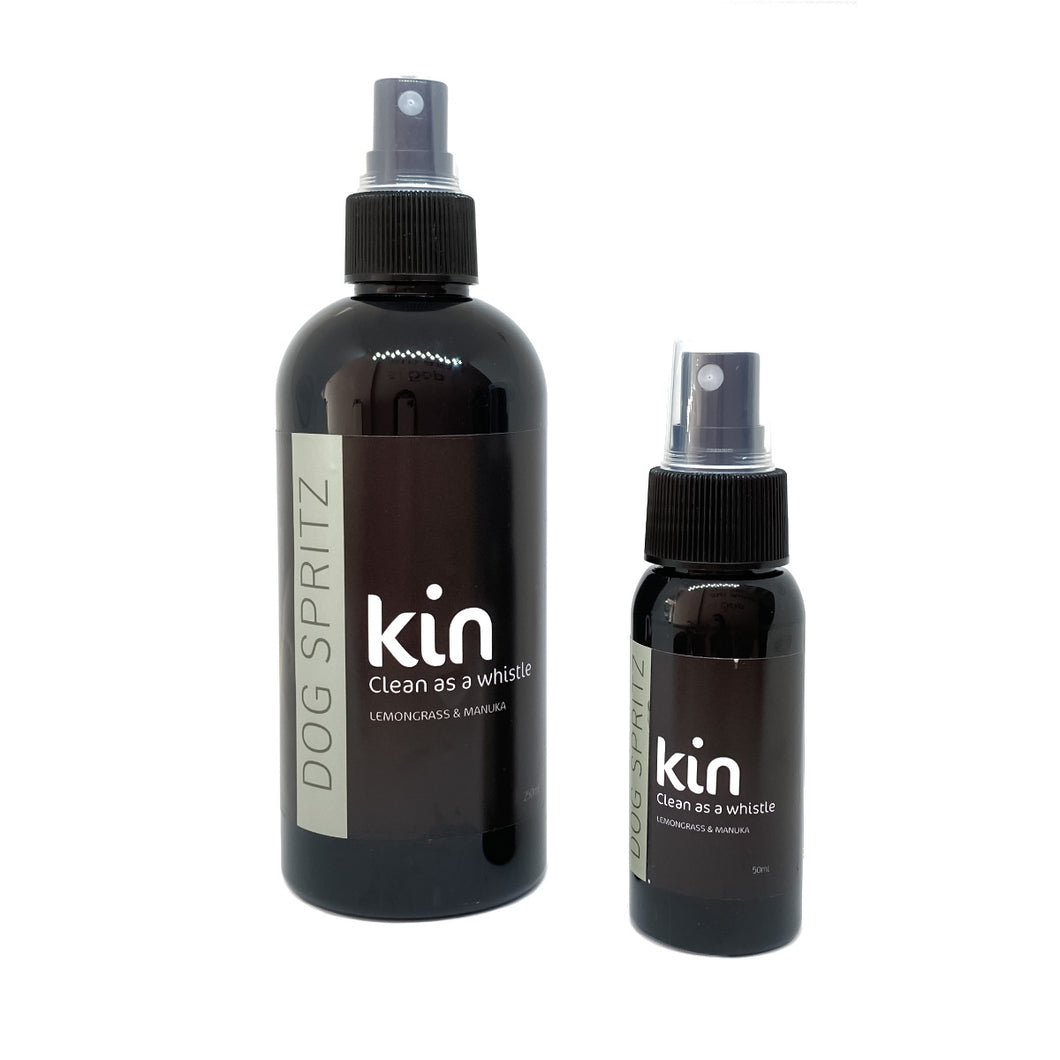 Kin Dog Spritz | Clean As A Whistle
Regular price $34.90 Sale
Kin Clean As A Whistle is a gentle dog spray designed to moisturise and nourish your dog's coat while leaving them smelling great. Perfect for use in between baths with the matching Clean As A Whistle Shampoo.
A natural blend of ingredients including New Zealand natives: Manuka, Kanuka and Harakeke oil to gently nourish your dog's coat and skin. Infused with a combination of essential oils to leave your dog smelling amazing. 
Kin is proud to be free from alcohol, silicone, sulphates, formaldehyde, parabens, artificial dyes or colours, artificial fragrances, MCI / MI, polyethylene glycols and mineral oils. 
Made in New Zealand.
Directions:
Spray onto your dog's coat (around 20cm away from your dog) and leave as is or massage through their coat
Use within 12 months of opening
Keep out of direct sunlight
We love seeing your purchases! Tag and follow us on Instagram and Facebook @smackbangstore and use the hashtag #smackbangstore