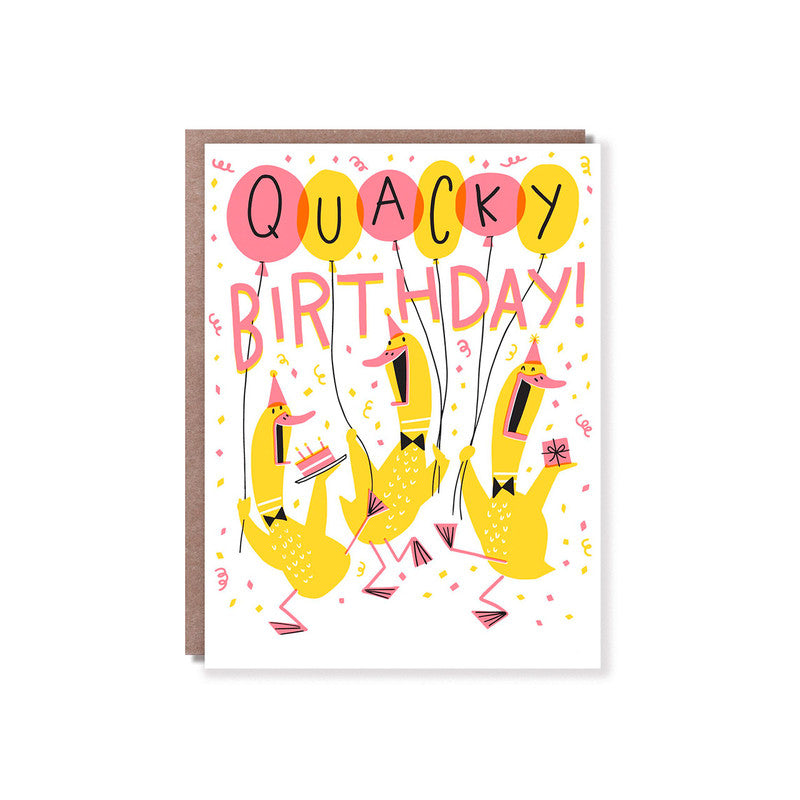 Hello!Lucky Card | Quaky Birthday
Hello!Lucky was founded by sisters Eunice Moyle and Sabrina Moyle in 2003 in the San Francisco Bay Area. We are a women-owned and operated team of five.
Our mission is to support the highest good of our customers and communities through delivering products that support joy, creativity, and connection. And we love to have pun while doing it!
Single card and envelope
11 x 14.6cm
Letterpress printed
Blank inside
100% recycled, 150gsm card
Assembled by hand in the USA
We love seeing your purchases! Tag and follow us on Instagram and Facebook @smackbangstore and use the hashtag #smackbangstore