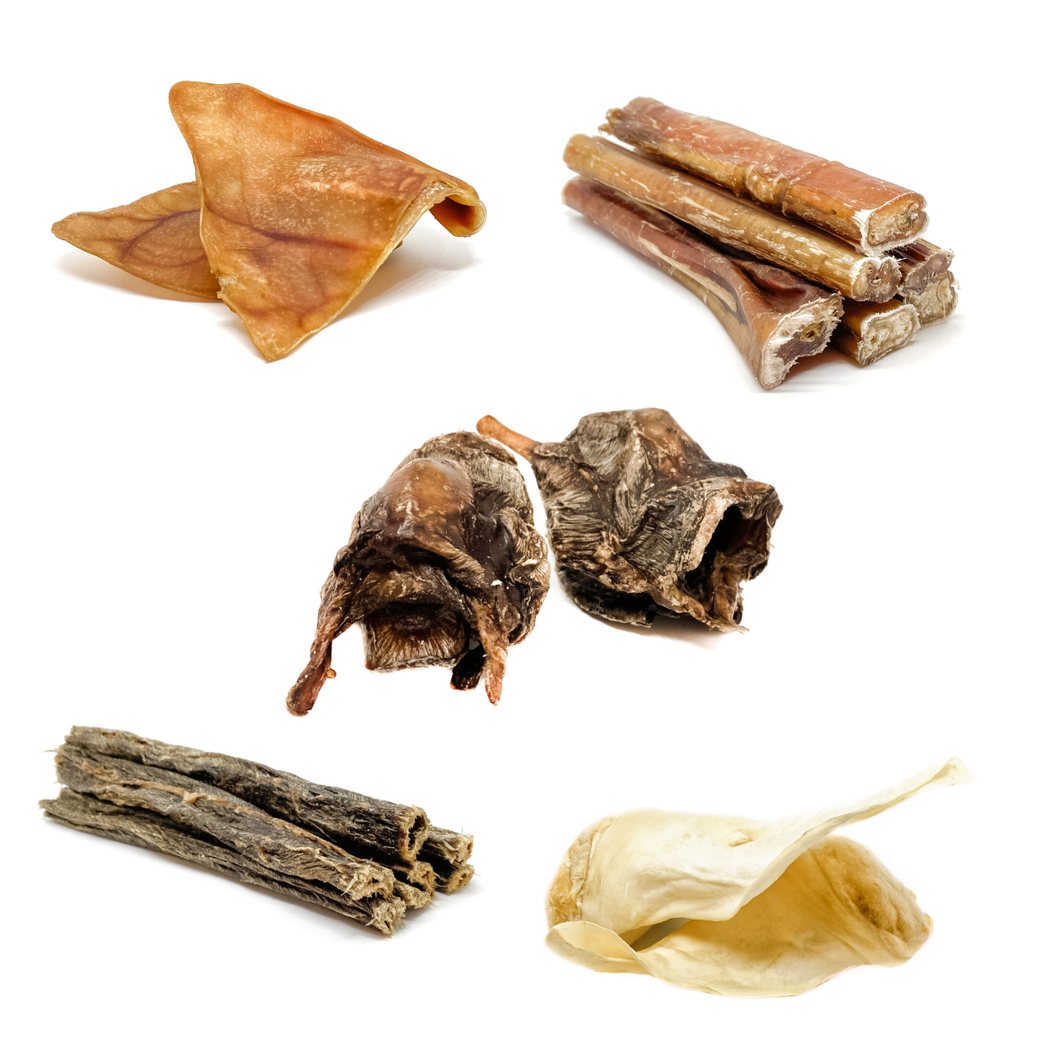 Deli Chew Pack
Regular price $32.00 Sale
For the chewers! Gnaw on a pigs ear, some beef chews, venison ears and pizzle sticks.
Loose, paper packaging, 1x Pig's Ear, 2x 15cm Beef Chews, 2x Beef Pizzle Sticks, 1x Venison Ear and 1x Venison Gullet. Individual sizes may vary
100% natural NZ meat. No additives, preservatives, artificial colours or flavours
Store in an airtight container
There may be substitutions if a particular product has temporarily sold out 
Always supervise your pets while feeding treats
Check out our full Doggy Deli here.
We love seeing your purchases! Tag and follow us on Instagram and Facebook @smackbangstore and use the hashtag #smackbangstore